The Green Visits secretariat is part of the organisation Kunnskapsbyen Centre of Innovation. The development of this initiative was funded by INTERREG SE-NO programme, as well as Akershus County, Hedmark County, the Oslo Region alliance and Innovation Norway.
The Green Visits secretariat requires a fee for the services provided. In addition, some of the visit objects require a visiting fee. The secretariat will make you an offer depending on the extent of your visiting program and the visit objects you are interested in visiting.
Address: Kjeller Research Park, Gunnar Randers Vei 24, 2007 Kjeller, Norway
The secretariat is open during work days between 09:00-17:00 CET.
Fill in the form and we will help organizing your
green visit tour to the greater Oslo region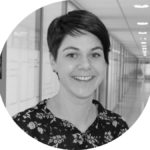 Anette Gangnæs
Project Manager
E-mail: anette@greenvisits.no
Phone: +47 995 74 711
Connect with us through social media:
Twitter: @GreenVisitsOslo
Facebook: @GreenVisitsOslo 
Instagram: @GreenVisitsOslo
LinkedIn: Green Visits Oslo Region