From Oslo to Bergen to learn French Suzuki dealers about the Norwegian EV success
Suzuki will introduce electric vehicles from 2020. Green Visits Oslo Region was invited by Suzuki France to present the Norwegian EV success to more than 200 French dealers at their annual meeting in Bergen.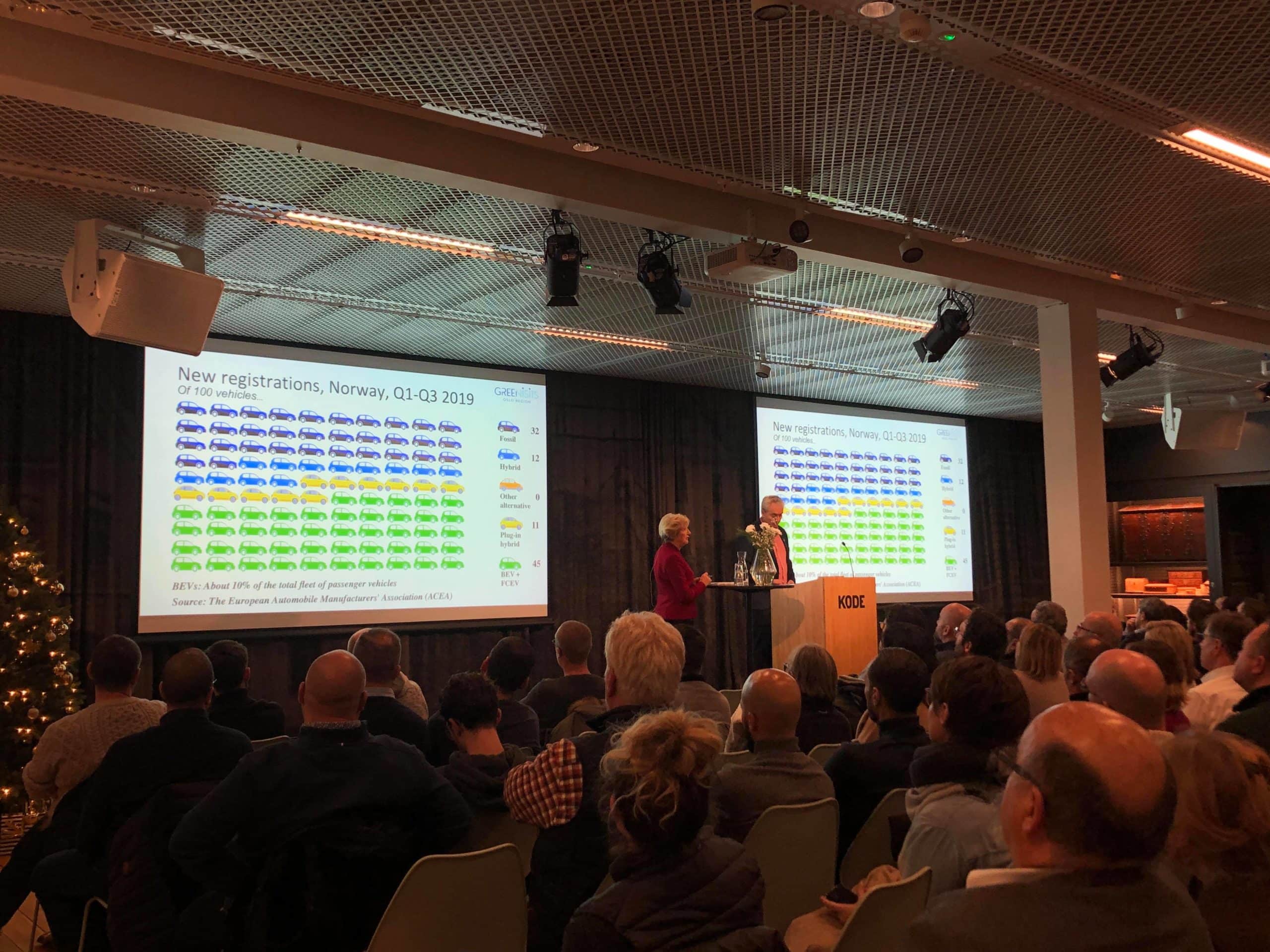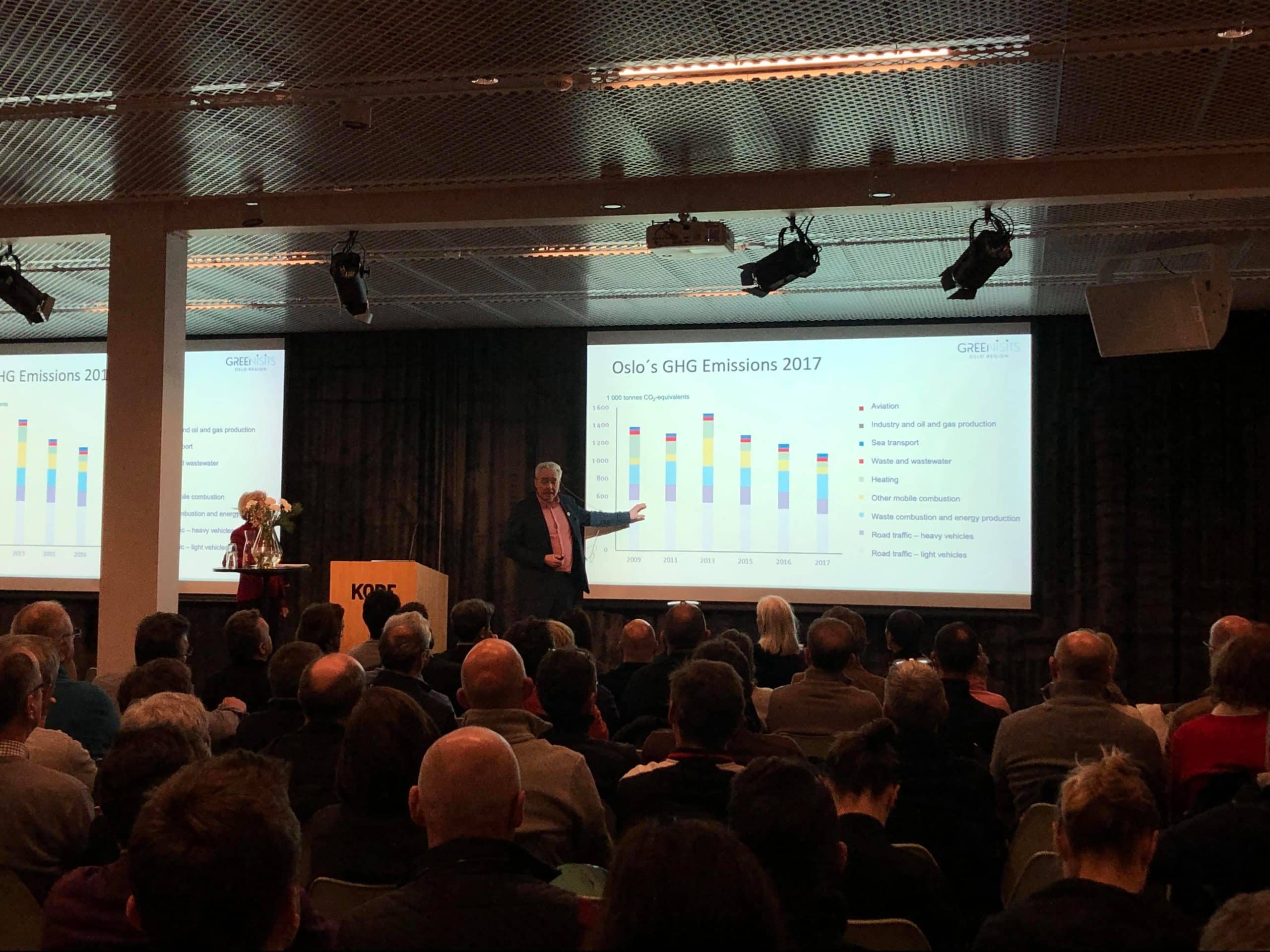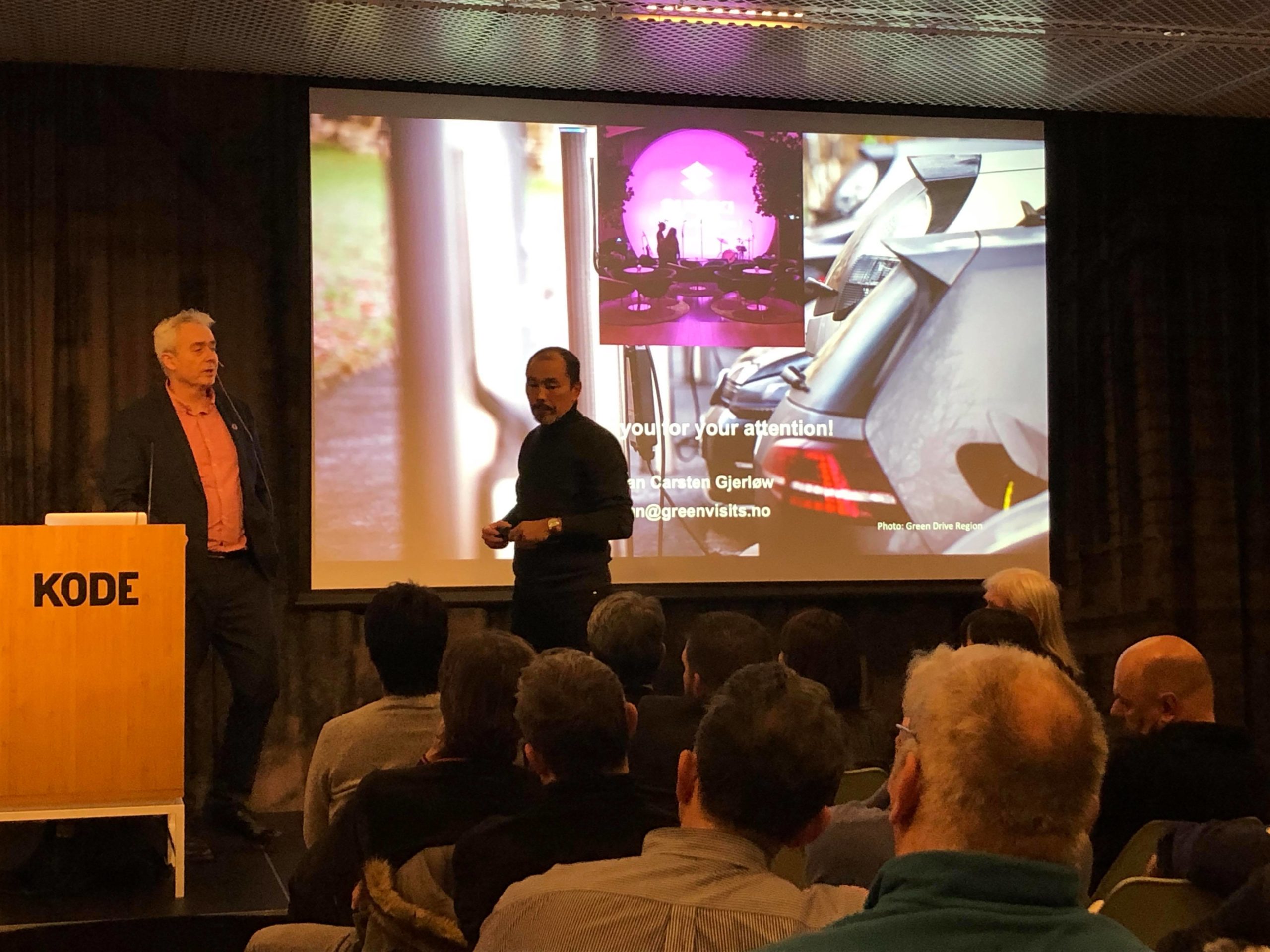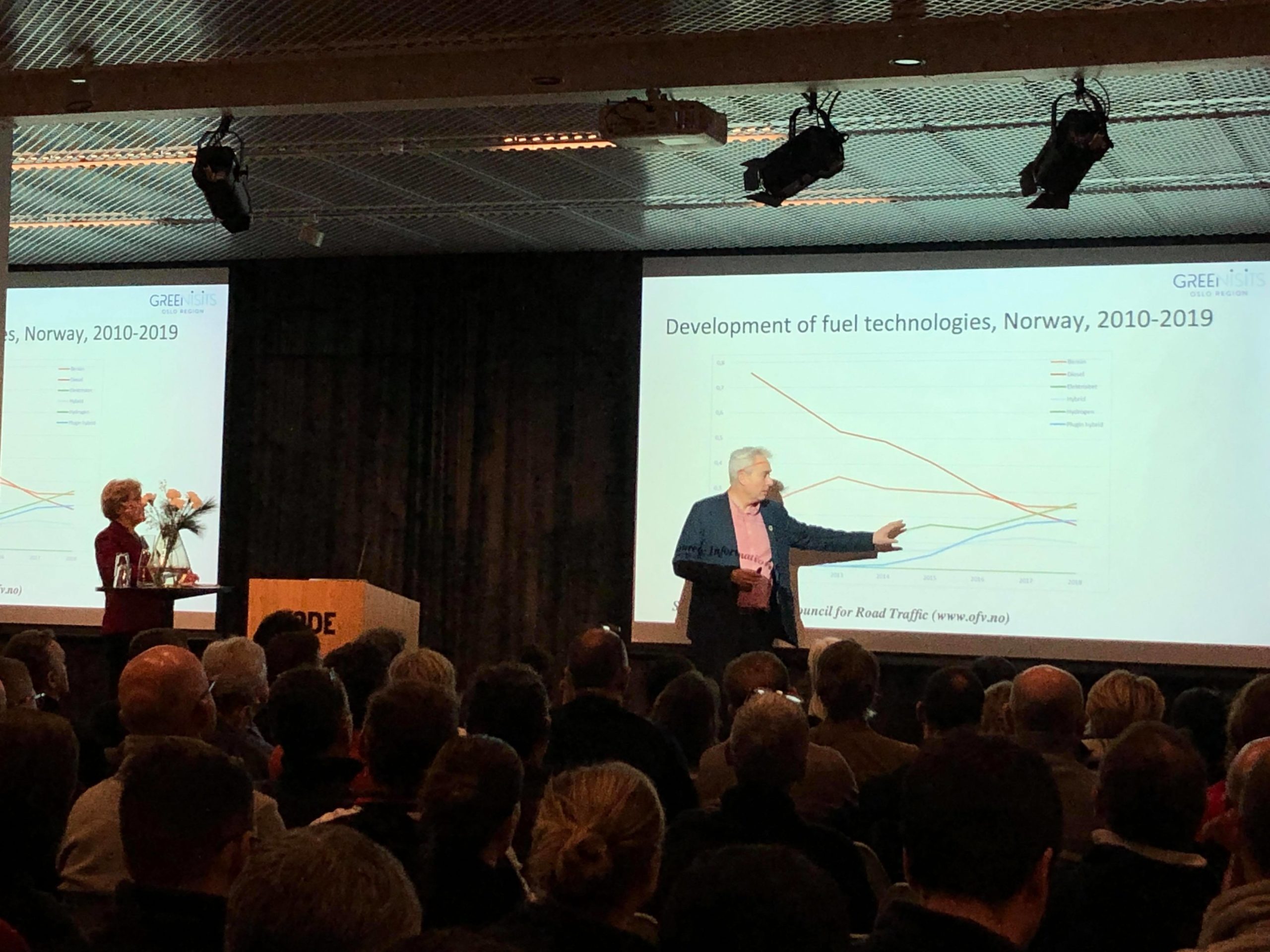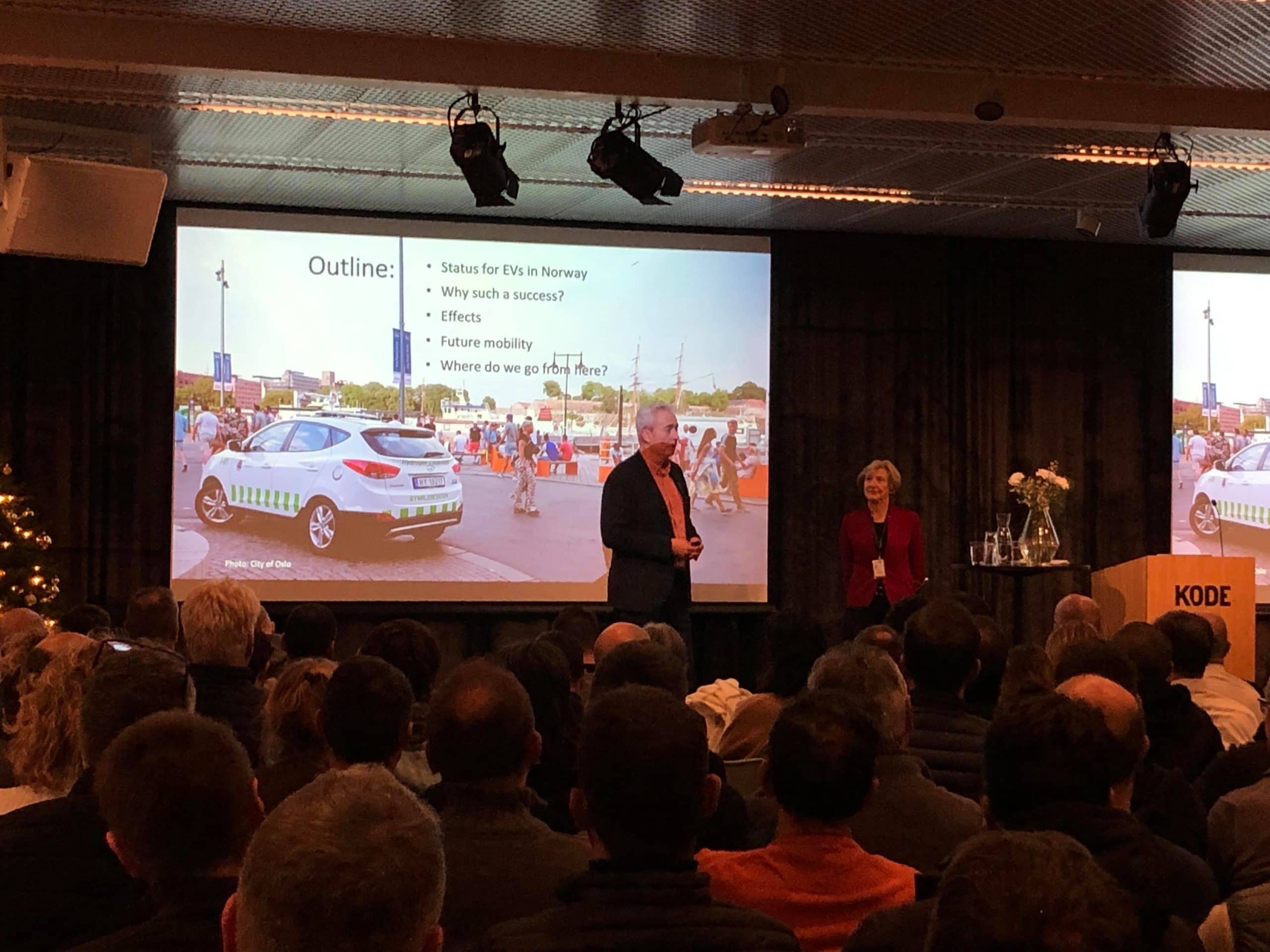 The annual assembly of French Suzuki dealers was this year located to Norway and Bergen. The reason for this is that Suzuki will launch a series of electric models from 2020. It was natural to visit Norway, being world leading when it comes to market share electric vehicles. Hordaland is also the county with the highest electric market share in Norway (12.5% ​​in 2018), and probably in the whole world. Suzuki wanted to get a thorough introduction to the background of the electric vehicle success, what effects it has caused and expected further development. Thus, they invited Green Visits Oslo Region to Bergen!
Jan Carsten Gjerløw, Green Visits, gave the more than 200 dealers a detailed presentation of the status of the electric vehicle development in Norway. While our EV market share is 45% so far this year, it is only 2% in France. Of the top 15 models on sales list in Norway in 2018, only Skoda Octavia in 14th place did not have an electric engine. The Suzuki dealers received a clear message that the future in the Norwegian passenger car market is electric.
The French dealers were also introduced to the Norwegian commitment to hydrogen for transport, as well as insight into the electrification of transport modes other than passenger cars; truck, bus, boat and train. In addition, Gjerløw gave his perspectives to the challenges we face globally when it comes to converting transport to renewable fuels in particular, and the energy system in general. On the Q&A session, the dealers were concerned about how to transfer the "Norwegian model" to other countries when, among other things, big questions can be asked about the sustainability of battery production, and also that electricity generation in other countries is less based on renewable energy sources than in Norway.
Sustainable transport is one of the focus areas of Green Visits. Eco Governance is another. The Norwegian electric vehicle success involves both, and in Green Visits we experience great interest from foreign delegations to learn more about how we have succeeded with such a rapid transition to electricity in the passenger vehicle sector.