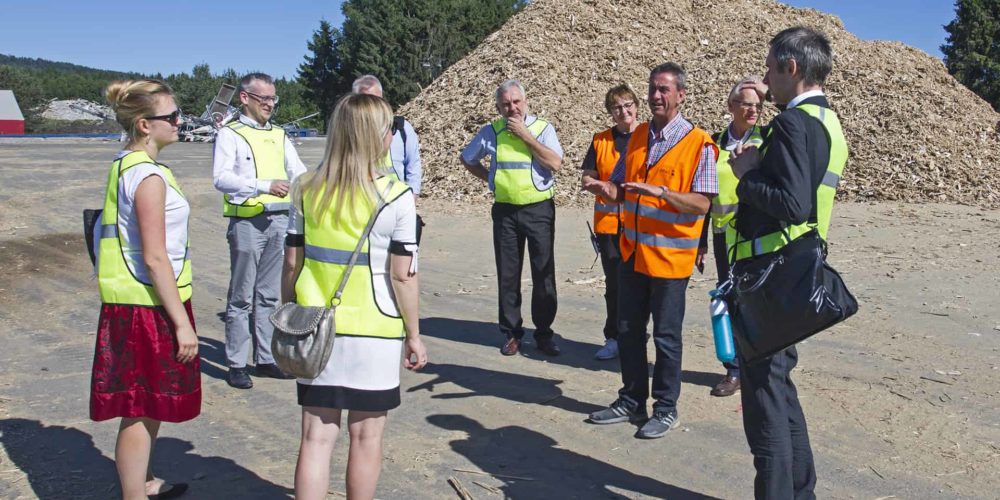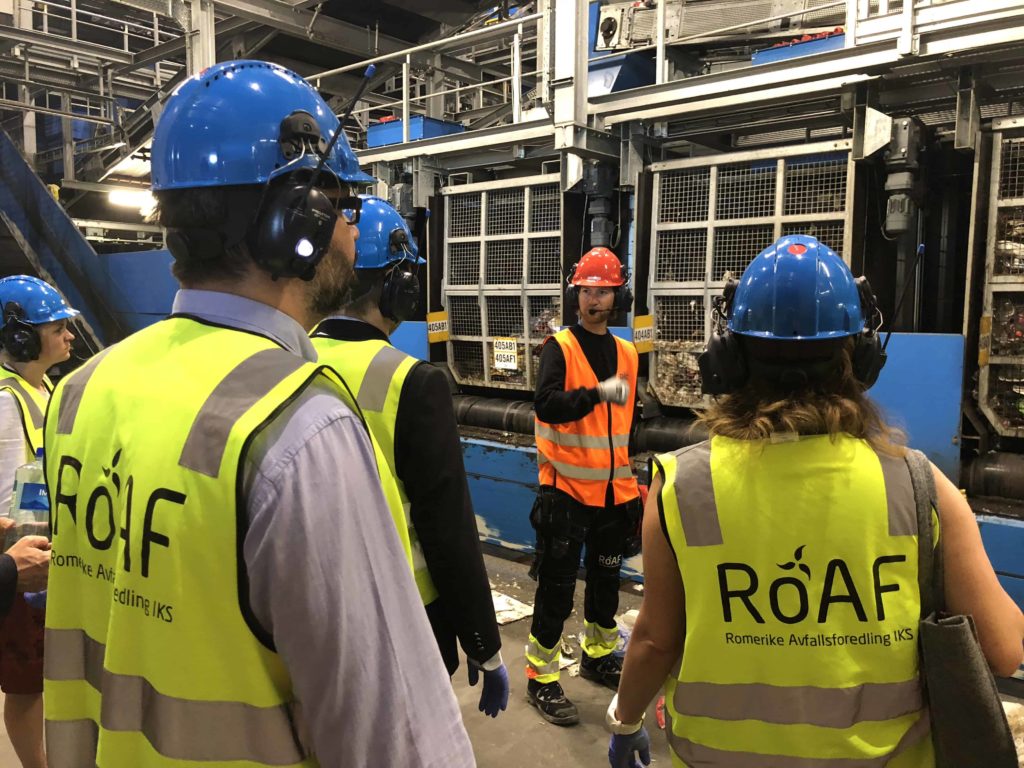 Green Visits Oslo Region welcomed a delegation of 12 companies from Poland working within the circular economy – textile recycling, wastewater treatment, water reuse and biogas handling among others.
The delegation together with the Polish Embassy in Oslo and Innovation Norway visited Kjeller Science Park and two waste sorting facilities in the Oslo Region on the 8th of June 2018.
At Kjeller Science Park the delegation meets with representatives from Norwegian Institute for Air Research, and the group got a brief introduction to a Norwegian – Polish research project within energy use. Institute of Energy Technology presented some of their research projects within renewable energy systems and Kunnskapsbyen Centre of Innovation on zero emission transport in Oslo Region.
Business Opportunities
After the visit to Kjeller Science Park the group visited two visit objects within circular economy. First Romerike Waste Processing they was introduced with a guided tour at the fully automated wastes sorting facility at ROAF. The second visit was a tour to Upper Romerike Waste IKS, ØRAS where the group got a guided tour around the plant.
One of Green Visits Oslo Regions aim is to match the right businesses and create business opportunities. As a direct result of the visit, some of the companies have contacted suppliers of technology used in the facilities.
Part of a Two-Day Program
The 7th of June the delegation participated at a seminar on Polish – Norwegian cooperation in green technologies at the Polish Embassy in Oslo. The aim for the meeting was for the companies focusing on possibilities of cooperation on Norwegian, Polish and third country markets. Board-member at OREEC, Mr. Øystein Ihler presented "Circular urban resources and energy systems in Oslo".