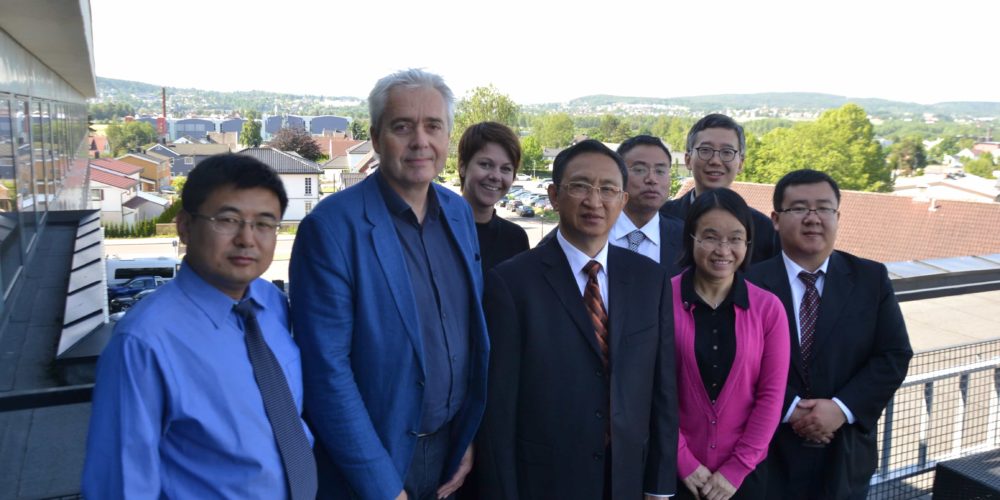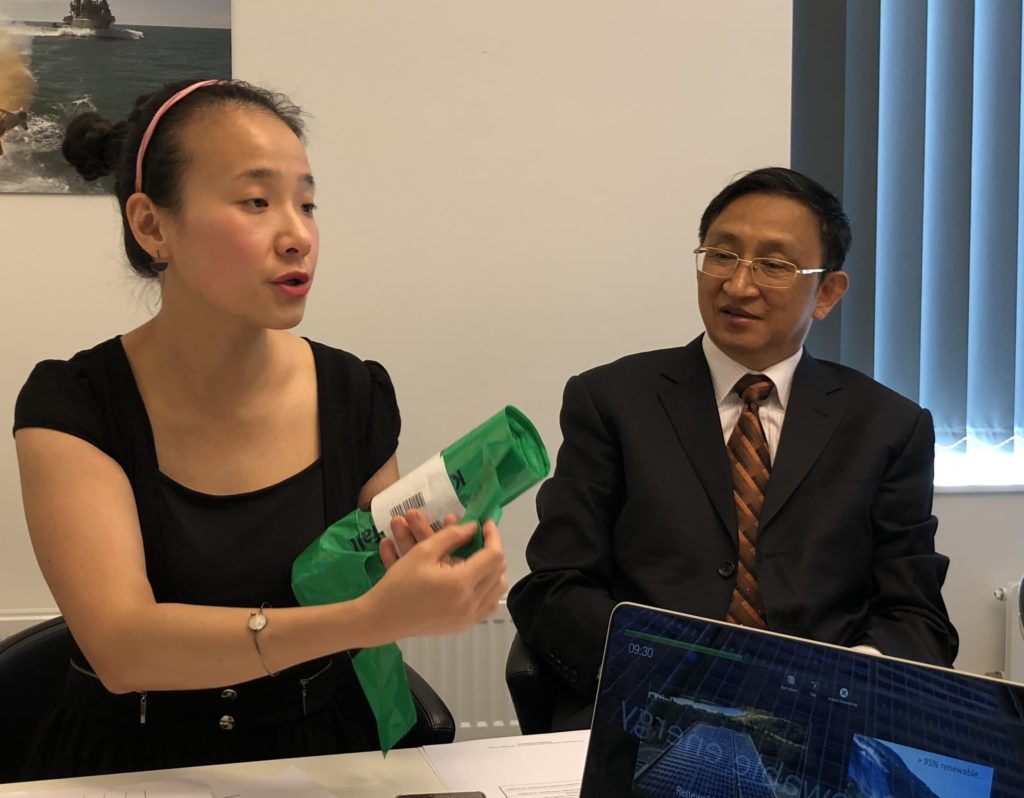 7th of June Green Visits together with Kunnskapsbyen Center of Innovation welcomed a delegation of six people from the China Primary Health Care Foundation.
The delegation was welcomed by Anette Gangnæs, Visits Manager and Jan Carsten Gjerløw, Project Manager in Green Visits and previous director at Oslo Renewable Energy and Environment Cluster OREEC. The program gave the group insight in Oslo's challenges and solutions within renewable energy, green transport and efficient waste management and Zero Emission transport in the Oslo region.
The visiting representatives from China Primary Health Care Foundation were Gong Jianming, Chairman, Guo Hongquan, Director, Jiang Qiutao Director, Zhou Qingnian Secretary General, Song Zuoyu Vice Director and Chang Yunqi Vice Director. The representatives saw the presentations as education and was impressed of Norway's position within the green transport sector and by the waste-management technology used in the Oslo Region. Green Visits provided the delegation with contacts information to CAMBI and hopefully the visit will lead to Green Business. CAMBI is one of Green Visits partners and a global leading provider of thermal hydrolysis, advanced anaerobic digestion and biogas solutions for sewage sludge and organic waste management.
Waste-to-Energy Agency (EGE)
After lunch the group visited the Haraldrud plant operated by the Waste-to-Energy Agency (EGE) and was given a presentation from Mr. Håkon Jentoft, Senior Consultant, Oslo Municipality. The group got an introduction to how we recycle our waste in Oslo. After the presentation the group was shown around the Haraldrud plant, showing optical sorting and energy production from residual waste. The day ended with discussion and experience exchange.