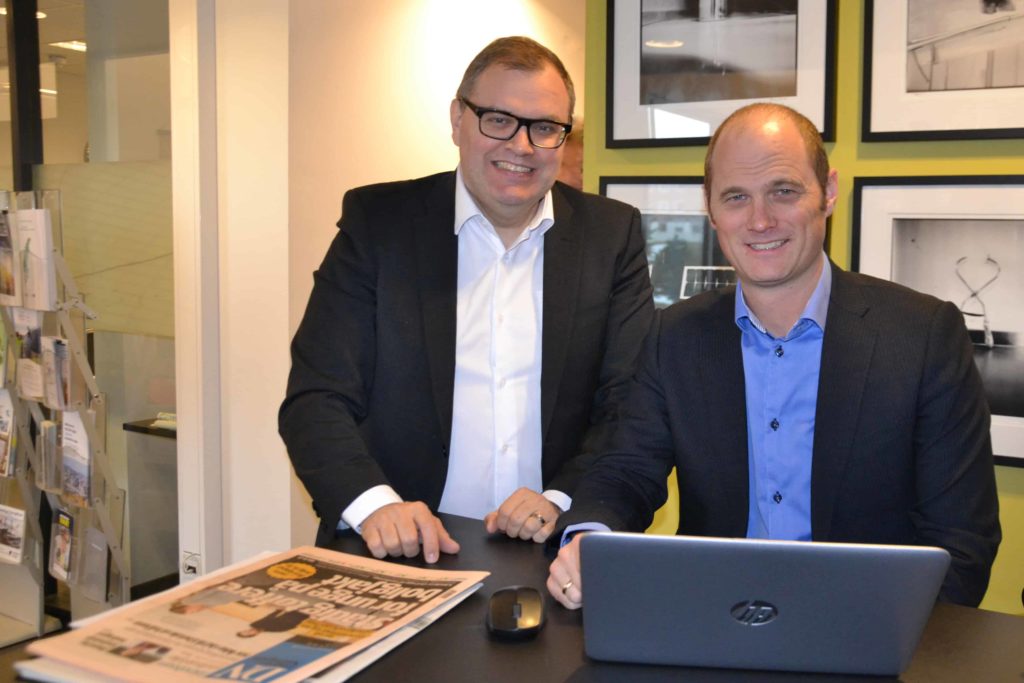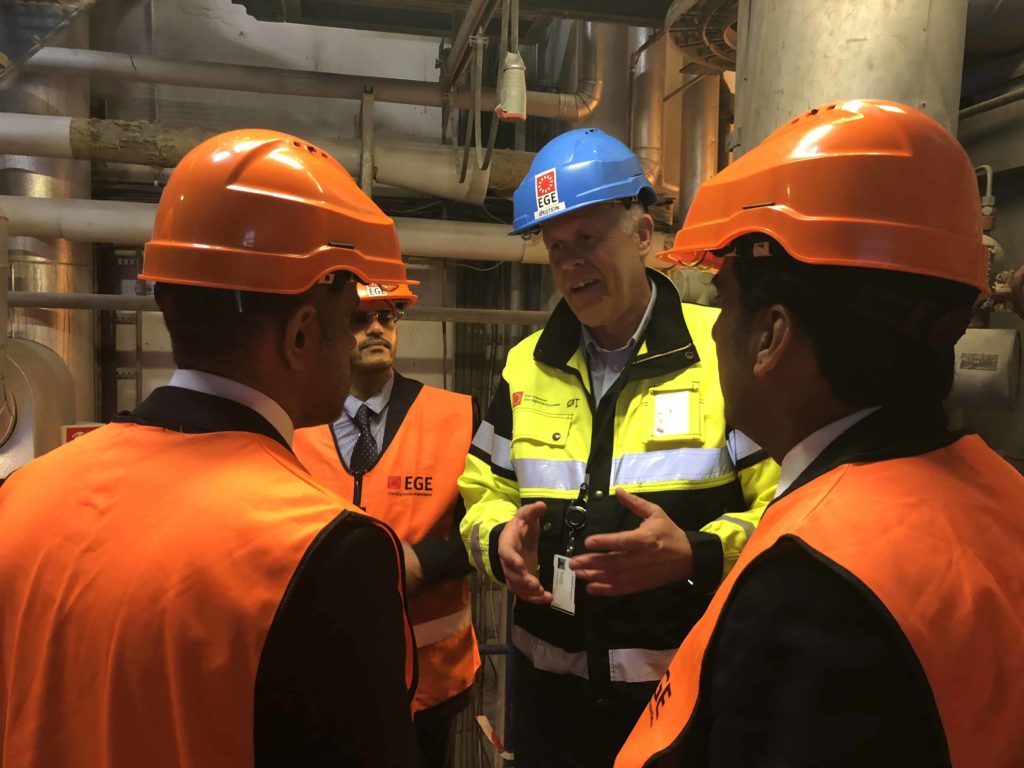 The Abu Dhabi Distribution Co. visited the Oslo Region in April. Green Visits assisted Innovation Norway and the Norwegian Embassy to arrange two visits.
The delegation met with partners and companies from the Solar Energy Cluster at Kjeller Science Park and visited the Haraldrud plant, operated by the Oslo Waste-to-Energy Agency.
Solar Energy
ADDC got an introduction to Kjeller Science Park and the Solar Energy Cluster Norway by Alexandra Maria Almasi, Project Manager at Kunnskapsbyen Center of Innovation. The Solar Energy Cluster is a national cluster within the Solar Industry. Around 60 partners are involved including business partners, research and education partners and NGOs.
The cluster was represented by two of its partners and the delegation got an introduction to "Solar Energy in Norway and around the World" by Mr Klas Ljungberg and Mr. Bjørn Thorud at Multiconsult. The company has over the past forty years gained extensive international experience, with projects all over the world. During the last years, Multiconsult has greatly enhanced its international business portfolio and established several fully owned international subsidiaries. Mr. Øyvind Christian Rohn in Ocean Sun gave a presentation on "New trends in the solar energy industry – floating solar". Ocean Sun introduces an efficient, low cost and durable solution for floating solar. The technology is based on modified silicon solar modules deployed on special floating structures.
Waste-to-energy
The visiting representatives were Mr. Fahad Hamad Al Shamsi, Business Support Director, ADDC, Dr. Majid Al Katheeri, Executive Director Operations & Maintenance, ADDC, Mr. Jitendra Singh Rialch, HR Advisor, ADDC, Ms. Aisha Ahmed Al Mansoori, Power Generation Engineer, Privatization, DOE. Mr. Martin Hennum, Senior Advisor from Innovation Norway accompanied the group.
On day two, the delegation learned about Oslo's circular waste and energy systems, meeting with Mr. Øystein Ihler and Paulina Sandahl at Oslo Municipality at the Haraldrud and Klemetsrud plants. The meeting also included a visit to the waste-to-energy plant Haraldrud, where the delegation learned about optical sorting of waste and recycling and energy production from residual waste.