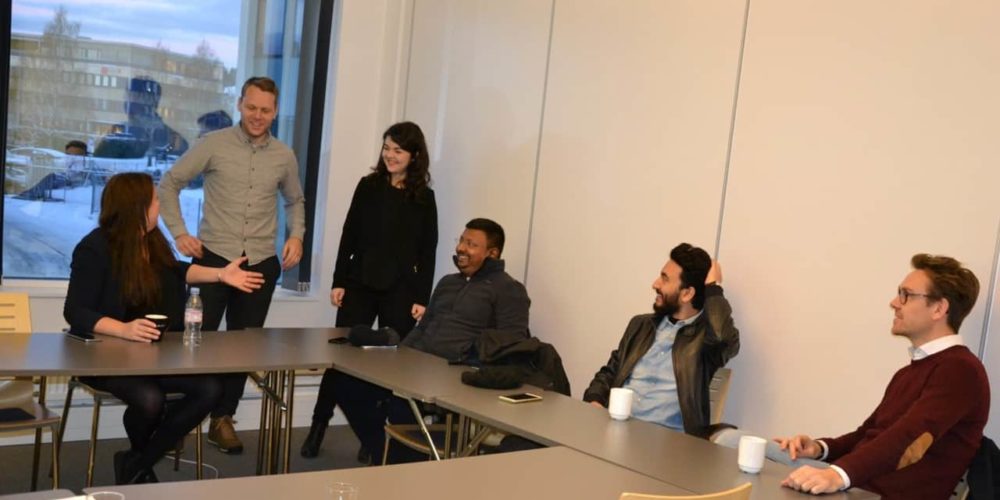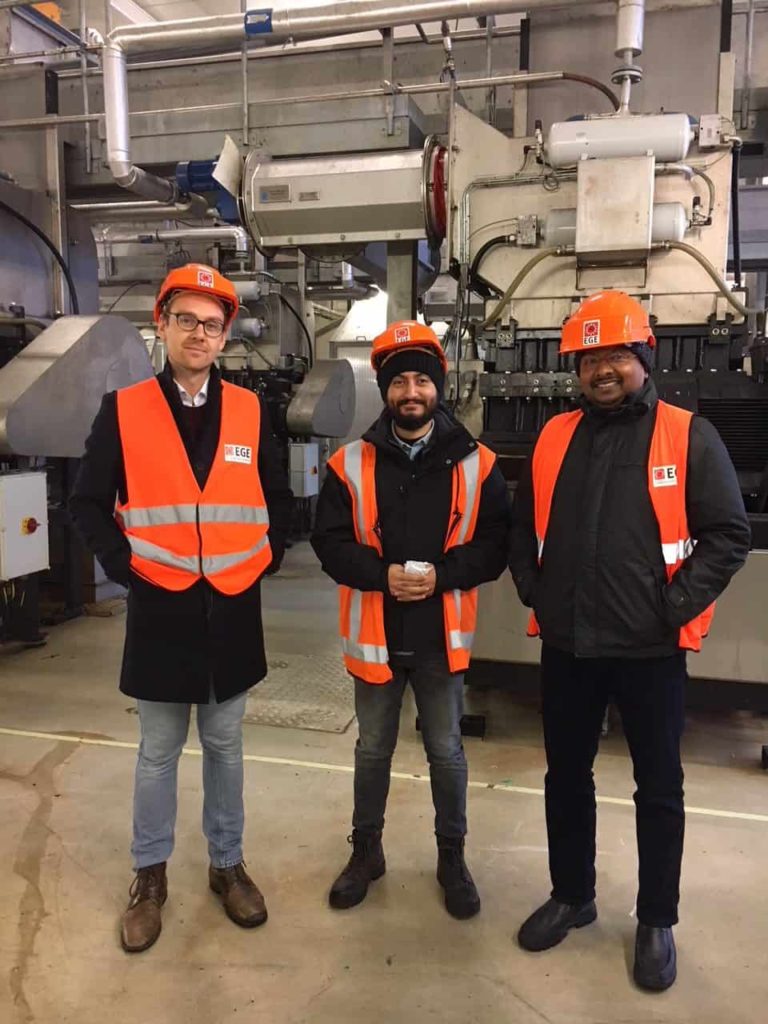 Just before Christmas we had the pleasure to receive the visit of two editors from two major Indian newspapers looking to understand how Norway became a pioneer within green transport.
The editors Ramarko Sengupta from The Times of India and Anil Sasi from The Indian Express were invited to Norway by the Norwegian Embassy in New Delhi. Their visit in Norway extended over several days and focused on Norway's success to support the adoption of green transport solutions. Before the visit in the Oslo region, the two journalists accompanied by Erlend Draget from the Norwegian Embassy in New Delhi spent a few days on the West coast of Norway where they tested a Tesla and took the electric ferry Ampere over the Sognefjord.
In the meeting we organised in the Kjeller Science Park the delegation met with Daniel Bügel, who is project manager of the Interreg project Green Drive Region, with Mali Hole Skogen, director of the cluster OREEC, and Morgen Hegge, regional director in the company CAMBI. Discussions focused on how Oslo became the green capital of the world and covered solutions for electric mobility, but also extended to solutions for biogas and hydrogen as fuels.
After the meeting, the delegation went on to visit Oslo City's biogas plant in Nes. The day ended with a visit at Uno-X Hydrogen station in Sandvika, the first commercial hydogen station in Norway. There the small group met with the director of Uno-X Hydrogen, Roger Hertzenberg.
Here you can read the articles written by the two journalists: The Indian Express and The Times of India.
08.01.2018